Treat yourself to a Wrought Iron Framed Mirror or present one to someone you care about.
Unleash your imagination and consider the artistic merits of a Wrought Iron Framed mirror.

Reward yourself, or someone special, with a gift of one of these unusual mirrors.

Please note the Item Number and Description of any mirror of interest.
Then Contact Us to get more details via email..or phone us on (03) 9370 5744 Mon-Fri 9:30am-5:30pm and Sat 9:30am-3:30pm..

Displayed below is our most popular model of a Black Wrought Iron Frame with Brown Stained Timber Inset surrounding the bevelled mirror. However, we will custom make any frame to your selection of wrought iron shapes with your choice of timbers and colours.
Let us create a special wrought iron framed mirror to your specific design requirements.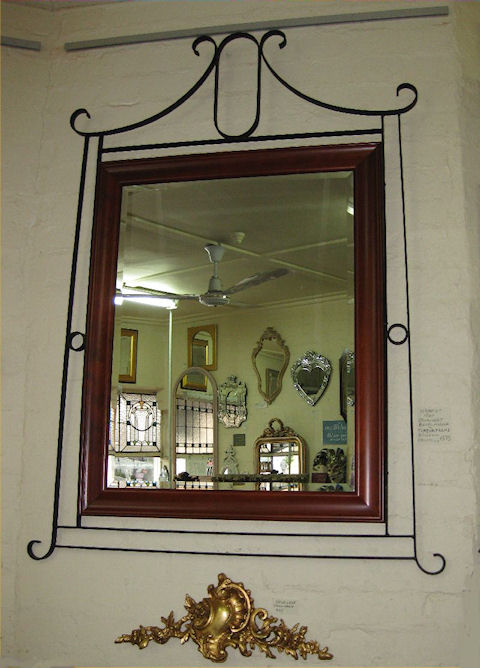 WI1 - Bevelled Mirror size: 62 cm x 80 cm - Wrought Iron size: 104 cm x 140 cm