These stunning Bally prints are available unframed or custom framed to suit your needs.
The iconic advertising images of French graphic artist Bernard Villemot became known as "Bally" after his elegant ads for a company named Bally Shoes.
These were often posters in an Art Deco style of female forms or just legs in high contrast but very simple settings.
Check out the informative article about this fascinating artist at the Wikipedia.

Let us supply your choice of these collectable artworks.
We can even frame and protect your investment in a range of frames.
Your choice of frame can be gold-leaf, silver-leaf and various timber finishes.

Reward yourself, or someone you care about, with a splendid gift of one of these high-quality and highly collectable prints.

Please note the name of any of these Bally prints then Contact Us to get more details via email..
or
phone us on (03) 9370 5744 Mon-Fri 9:30am-5:30pm
or Sat 9:30am-3:30pm..



Bally Blond

Back to top




Bally Diptyque

Back to top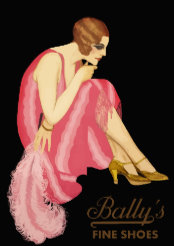 Bally Fine Shoes

Back to top




Bally Lotus

Back to top




Bally Polkadot

Back to top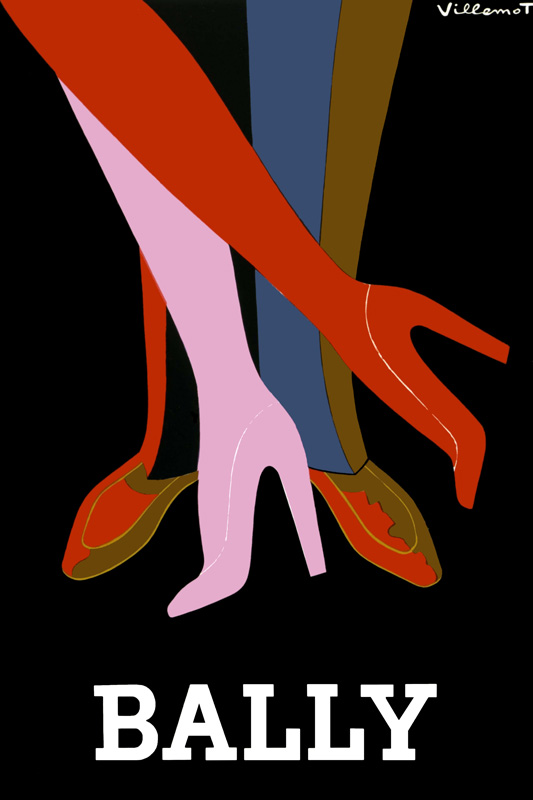 Bally Shoes

Back to top




Bally Shoes vintage ad