We Frame all those treasured sports items like jumpers, boots, raquets, balls, including Photos, Prints, and other valuables.
Individually designed to suit your Sports Shirts & Jumpers, Jackets, Boxing Gloves, Cricket Bats, Balls - all types, Jockey Jackets, Horse Shoes, Ribbons or your Olympic Games or other limited Editions.

Please Contact Us to get a quotation for your special Memorabilia framing needs via email..or phone us on (03) 9370 5744 Mon-Fri 9:30am-5:30pm and Sat 9:30am-3:30pm..



Stawell Gift Handicap Winners Trophy - 1972 - Width 100 cm x Height 70 cm

Back to top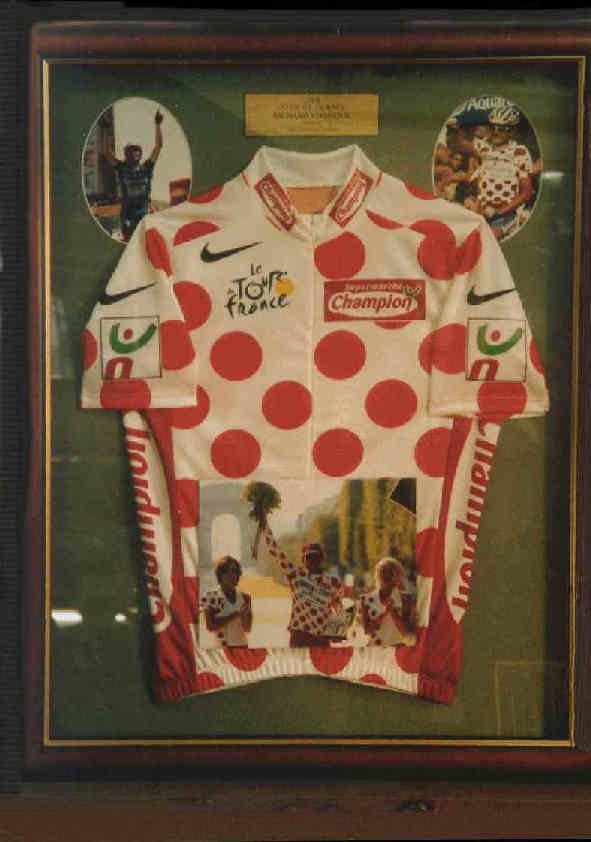 Tour De France 2004 Winners Jacket - Width 80 cm x Height 110 cm

Back to top



Sydney 2000 Olympic Games Official Jacket - Width 100 cm x Height 120 cm

Back to top



Australian Basketball Team Tops - Width 70 cm x Height 140 cm

Back to top



Signed Collingwood Football Jumper - Width 80 cm x Height 120 cm

Back to top



Squash Racquet - Width 90 cm x Height 70 cm

Back to top



Full Size Jockey Jacket - Width 80 cm x Height 120 cm

Back to top



Full Size Jockey Jacket - Width 80 cm x Height 120 cm

Back to top



Essendon AFL 2000 Premiers Jumper & Team Cards - Width 100 cm x Height 150 cm

Back to top