October's Special is a beautiful Art-deco mirror finished in Silver leaf to inner frame and outer trim with all mirror panels AND centre mirror BEVELLED. The ornamental four corners are finished in a subtle yet contrasting soft gold finish.


Order now while stock lasts, by email, fax, or phone (03) 9370 5744

This Beautiful Art-deco mirror will suit most traditional and modern decor settings.
Reserve yours for your risk-free in-store inspection using the Order Form after adding it to the "Wish List".

ALL ENQUIRIES ARE MOST WELCOME! Phone (03) 9370 5744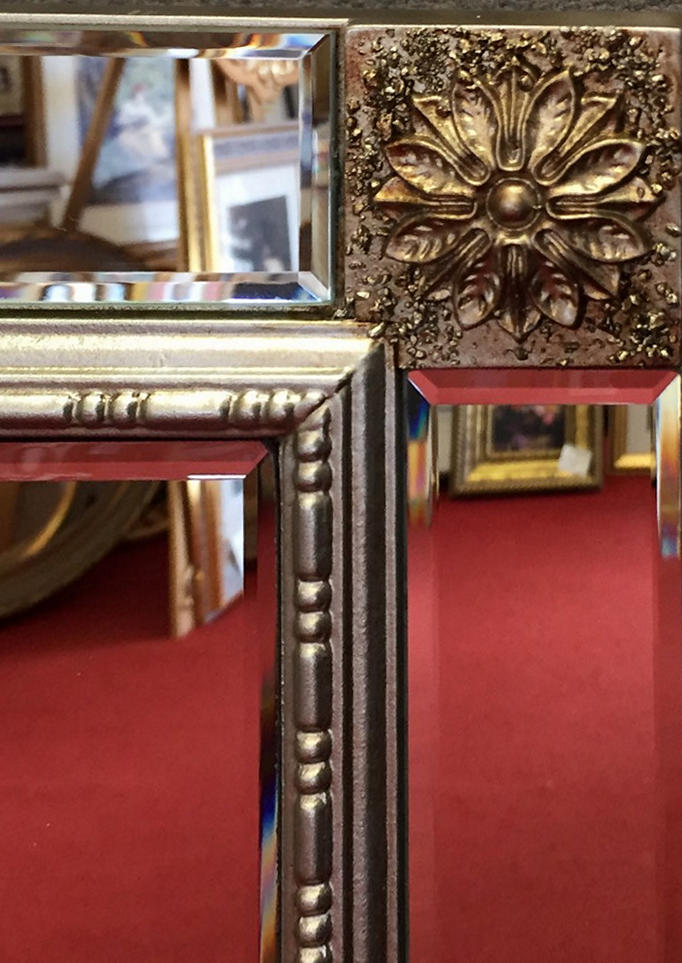 This hi-res photo of a corner detail
shows you how well made this mirror is.



THE SIZES AVAILABLE ARE:-

Outside sizes: 54.5 cm x 64.5 cm
the one displayed is:- 75 cm x 105.5 cm
75 cm x 136 cm
75 cm x 176.5 cm
90 cm x 115.5 cm
& the perfect over-the-fire-place size of:-
105 cm x 136 cm


**** ALSO AVAILABLE IN GOLD ****