May's Special is a beautifully framed Limited Edition Art Print of Melbourne in 1882. An excellent gift idea for Mother's Day or that other special person or occasion. Click here NOW to see details.


Order now while stock lasts, by email, fax, or phone (03) 9370 5744

This Beautiful Art-deco mirror will suit most traditional and modern decor settings.
Reserve yours for your risk-free in-store inspection using the Order Form after adding it to the "Wish List".

ALL ENQUIRIES ARE MOST WELCOME! Phone (03) 9370 5744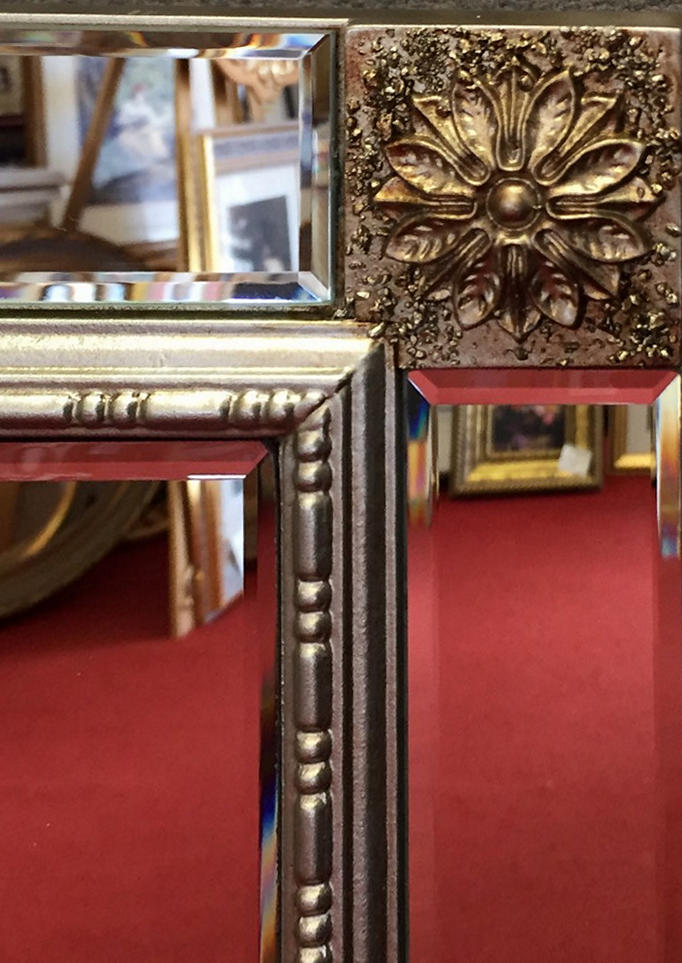 This hi-res photo of a corner detail
shows you how well made this mirror is.



THE SIZES AVAILABLE ARE:-

Outside sizes: 54.5 cm x 64.5 cm
the one displayed is:- 75 cm x 105.5 cm
75 cm x 136 cm
75 cm x 176.5 cm
90 cm x 115.5 cm
& the perfect over-the-fire-place size of:-
105 cm x 136 cm


**** ALSO AVAILABLE IN GOLD ****